Kendall Media CO.
Let Me Work On Your Social Media Problems for Just 3 Months – And You'll See The Difference
If you're currently struggling to stay consistent with your social media marketing, regardless of your expertise, allow me and my team here at Kendall Media Co. to take the reins and show you how you can grow your social media following, boost your brand's visibility, and increase your sales.
Is Your Brand Struggling With Social Media?
My goal is to help you get the most out of your social media content for the best results. I provide you with brand-ready content to help grow and maintain your company's online presence organically – no matter the company size or budget.
I know that every business is different, so I offer customized solutions depending on the goals that you set forth in order to make sure you're constantly progressing towards success.
It doesn't take much time at all to get started with me, just fill out the super quick form below and I'll reach out to you within 24 hours.
Every Business Owner Knows…
You know that you need to maintain an active presence on media, but knowing what kind of content is relevant and engaging for your audience can be challenging.
If the only thing they see on your page are posts about deals or promotions, how do you expect them to trust a company that just wants their money?
In order to truly provide value on a platform like Instagram (which I love), it's important to not waste people's time by posting irrelevant material.
When we want our followers engaged in the conversation rather than passively reading through bullet points from far-off articles, there needs to be some give and take – which means giving ourselves permission as business owners/marketing professionals alike so we don't feel guilty when things aren't perfect all of the time.
I'll Establish Your Brand & Create Your Content.
You Run Your Business.
How I Make Your Brand Visible On Social Media
I get your brand noticed and shared by big social media influencers
Organic growth through relevant and consistent posting
I learn about your brand to use the right words to engage with your ideal customers
Are These Business Owners Any Different Than You?
I don't think so. They're just honest people who were so thrilled and amazed with the results they've received while working with me that they're willing to give feedback and write a testimonial. It takes quality work to inspire that kind of openness and cooperation.
But see for yourself…
Trusted By Brands And  Businesses Throughout The United States
The Kendall Media Co. Process
I post content to your social media pages for you, and then I engage with the audience that we just attracted by responding to their questions and comments.
With me posting daily for you, you'll get even more engagement than you would on your own. And the best part is that I do all the work – creating graphics, sales copy, engaging content, posting videos, keeping an eye on what's trending so that it has a better chance of going viral, targeting fans through lookalike audiences set up based on their age demographics or geographical location, etc.
All while staying within your brand guidelines. Let me help you create a cohesive voice over social media.

Select Your Plan
Start by selecting the plan that best fits the goals of your social media pages. Then, you'll be able to tell me a little bit about the business.

Goal Setting Call
We jump on a conference call together where I'll ask you just a few more questions and to get a feel of how you want your brand to sound.

Cruise Control
I'll be the one creating your content, so you're free to take care of other business tasks, like sending emails, helping customers, or just relax if you want to.
Satisfaction Guarantee
I guarantee that your social media feed will look professional and clean with curated content design, engaging captions, and effective hashtags for your targeted clientele.
I also guarantee that your feed will be engaging, unique, and packed with content on a varied schedule that fits your current needs.
If you're not happy with the results or the work delivered, you can cancel at any time. You're not locked into any lengthy contracts.
Plus, 3 Amazing Bonuses For You When You Sign Up!
7 Steps To Branding Checklist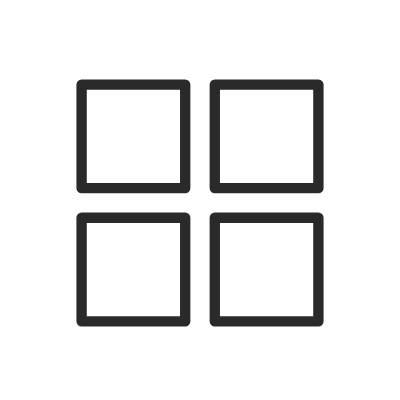 Branding Values Bonus Video
Frequently Asked Questions
As a social media manager, are you posting to my pages for me?
Yes. Social media management is a service where I work behind the scenes for your company. I am posting on your behalf on your social media profiles, under your handles, as YOU. No one will know that you've hired an expert to take care of your pages… You'll look like the expert.
If people ask questions in DMs or comments, do you answer them?
Yes. Engagement is one of the core features in our Premium & Luxe packages. I network and interact with your following by commenting, replying to comments, and messaging. I'll be representing your business as you, ensuring timely and accurate responses to engage with your growing network.
What social media platforms do you work with?
I specialize in Instagram, Facebook, and Google My Business account management. I've mastered the process of gaining followers, liking posts, following people back, and DM'ing potential customers from my clients' pages.
It can get tough when you put in all that time and energy into your business but don't have the right tools to connect with your potential clients or network with other entrepreneurs. You can spend hours commenting on photos to make connections and meeting new people but it seems like these days everyone is so active on their phone that they never get those notifications that there's a comment waiting for them and this makes interacting hard for me.
The key is consistency and dedication, doing what you set out to do, and having the patience to wait for results.
You have a choice to make: Do what you've been doing (or worse, do nothing at all). You know where that will lead… It's time to get up-to-date with social media. Schedule a free consultation with me so that I can help you establish a genuine social media presence.